MAD WORLD MOVIE  
started with a recording and just one photograph. In summer 2016 we had produced the song "Mad World" at Fox Music Studios. Looking for a cover photo for the CD, I came across that  black & white photograph from Anna Ajtner showing her daughter Sandra wearing those old fashioned Halcyon (TM) goggles. It fit very well to  the retro sound of the band and that particular song. So I asked Anna for permission to use the photo for the cover, and when the CD was published, mother and daughter liked it, and so did our fans.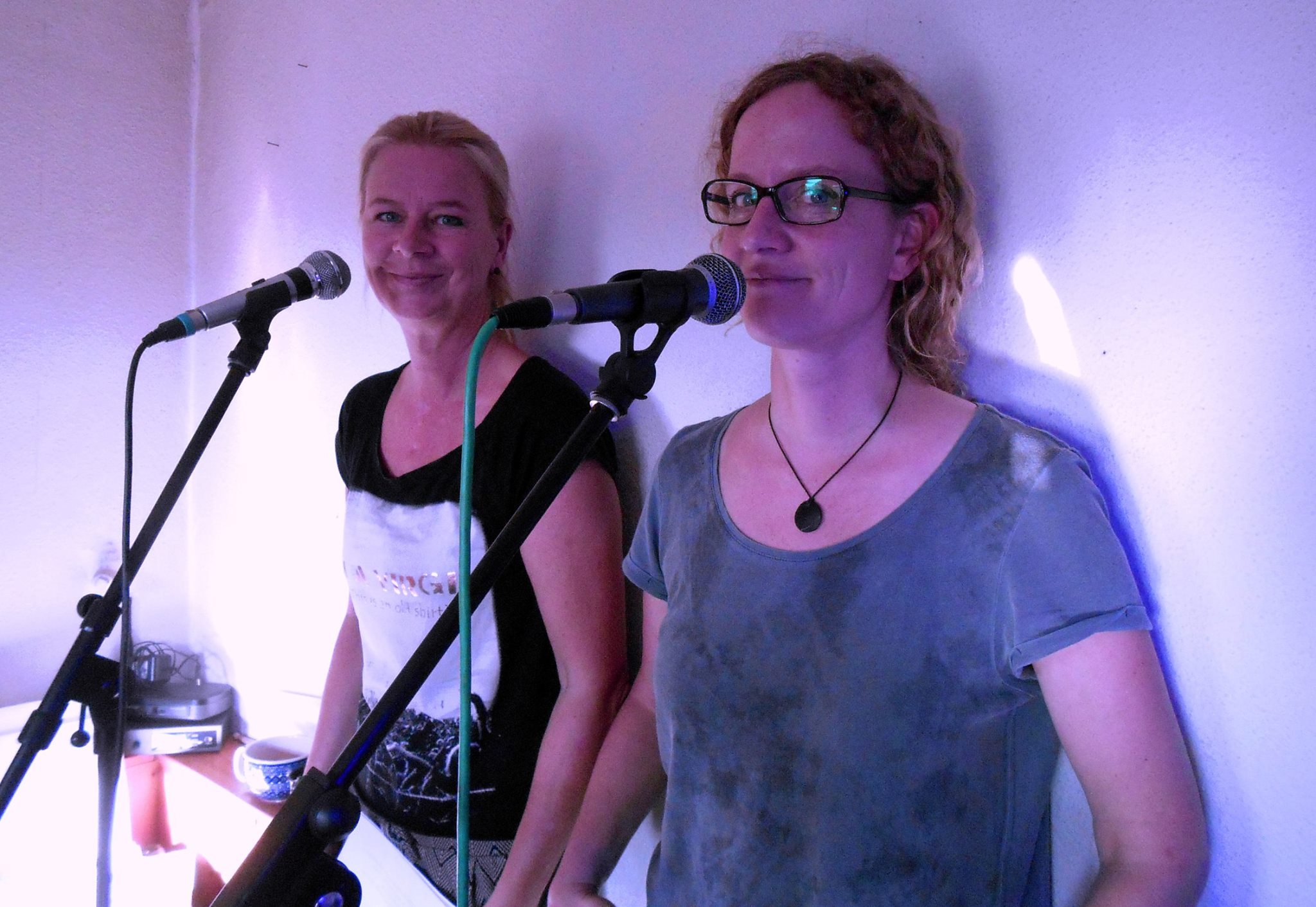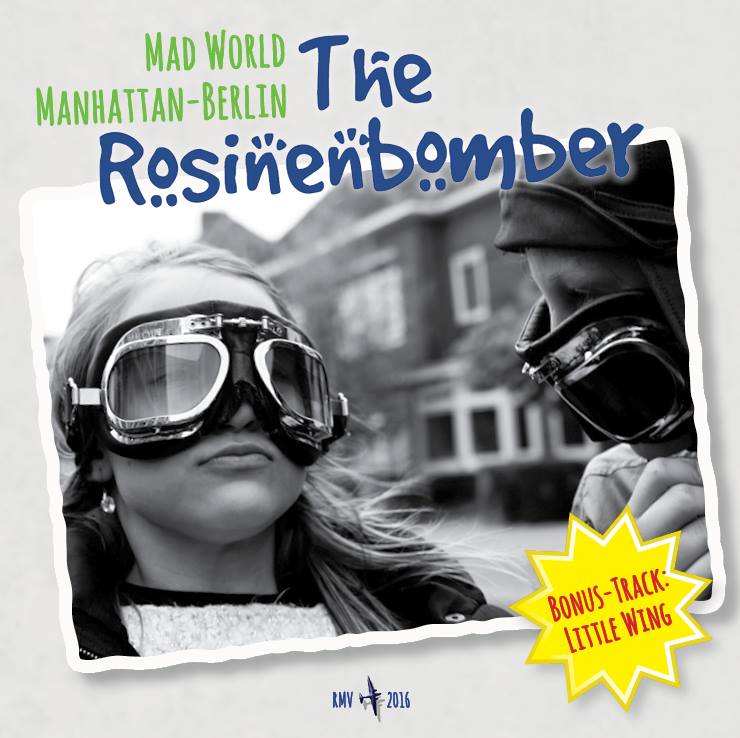 After New Year 2017 we spoke with Anna about making a music video with Sandra where she would play those parts in the song about children, school and dreams. The script of the movie (as we called the video from now on) was rather rough with a lot of space, and in February we  started filming the school, birthday and toy plane scenes in Holland.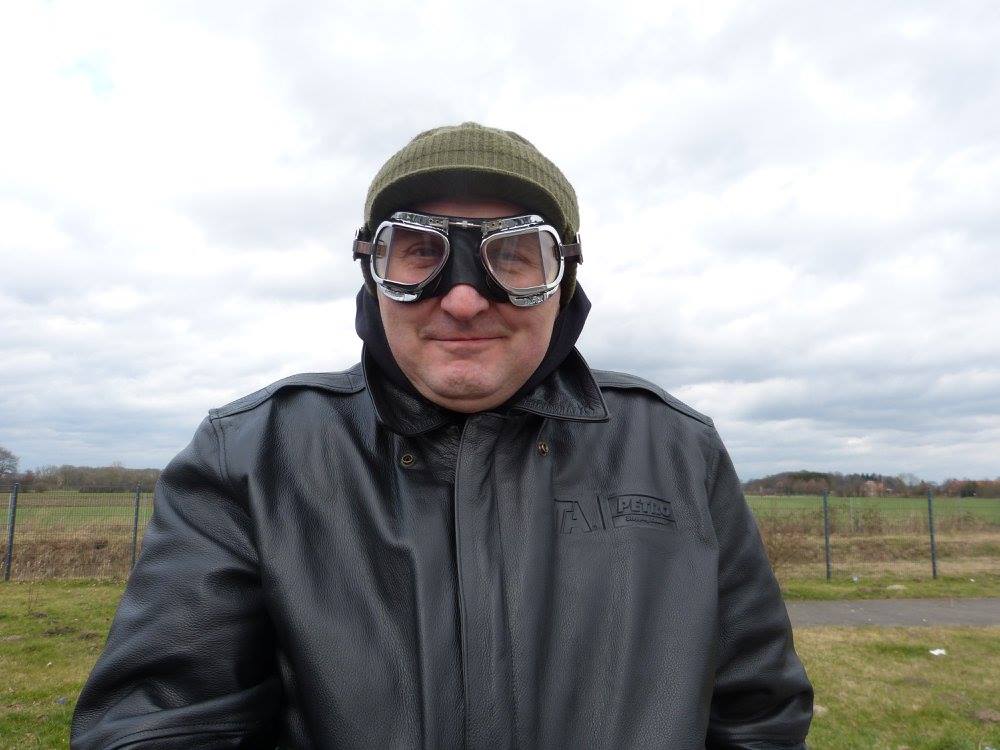 In April we went to the legendary Can-Studio at Deutsches Rock'n Popmuseum Gronau and filmed the scenes with the band. The studio (which has been taken down in the meantime) featured a great atmosphere and some huge posters with airplanes flying up, which also  appear in the Movie. We also made some recordings there which actually should become the last recordings ever taken in the long and glorious history of the Studio (See: Can/Spoon Records for more).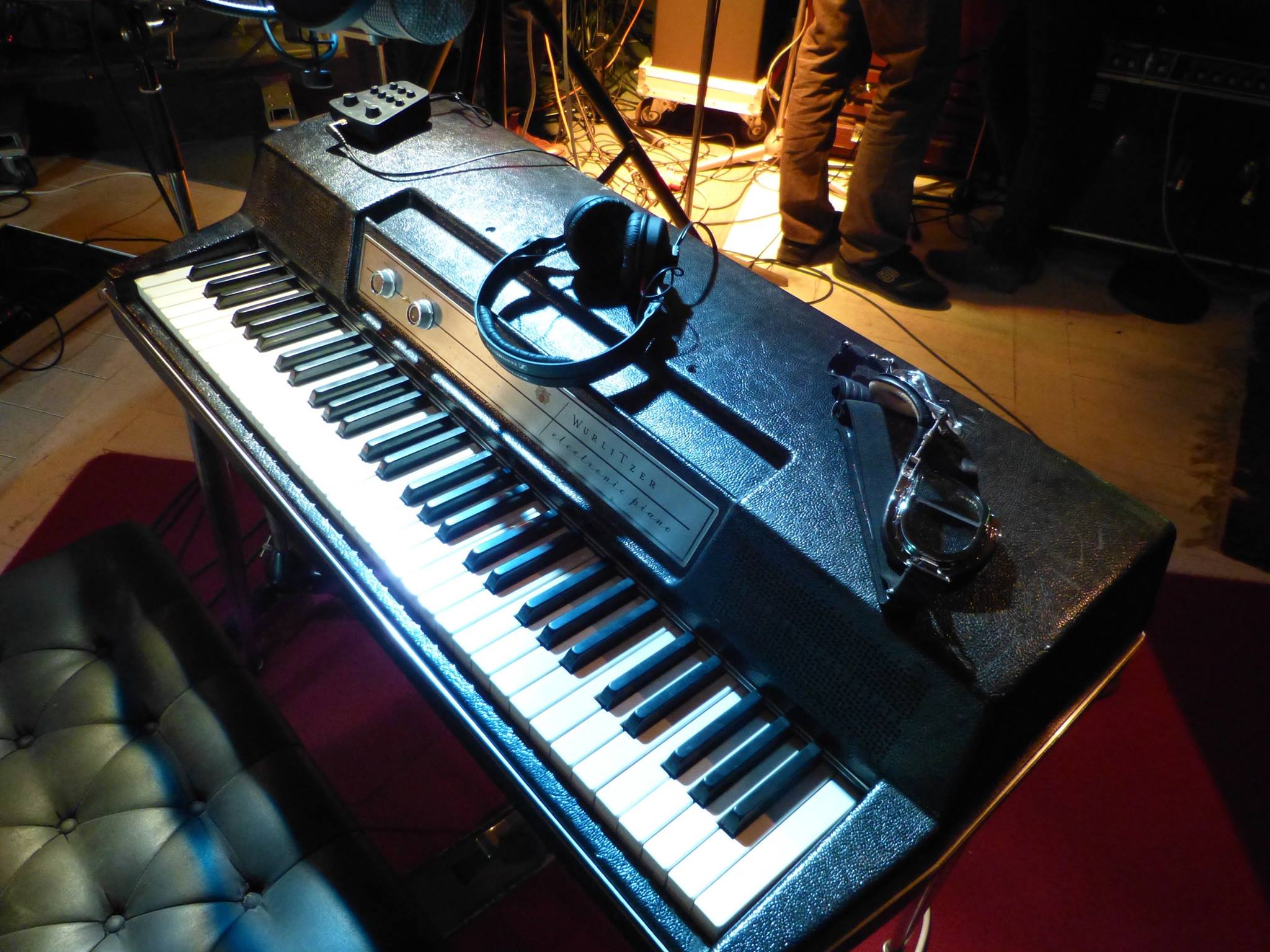 In May we played live at Flugplatz Lippewiesen Hamm,  which was filmed from the air with a drone and can be seen in the later part of the Movie. Since the original ending of the script with Sandra taking part in the live concert was not meant to be we had to come up with a new ending. So we decided to go back to Fox Music Studios in July where we not only filmed the last part of the Movie but also recorded vocal overdubs for "Mad World" and a complete new song,  "Sad Song", which was to become Sandra's  debut on CD. These recordings where published as the Maxi-CD "Mad World Movies feat. Sandra Ajtner" along with the Movie in October 2017 (see: menu "welcome"). The DVD followed January 2018 together with the Mad World Movies Picture Book  by Anna Ajtner (photography) and myself (editor).  Karsten Wolff