Willkommen auf der Rosinenbomber Homepage! 
Wir sind 2020 startklar mit einem 
BIG OLD FAT AIRLINER 
Die Besatzung an Bord: Backi Backhausen (Schlagzeug, Gesang), Cookie Mußmann (Gesang, Bass), Otto Rasche (Lead-Gitarre) und Karsten Wolff (Gesang, Keyboards). 
Special guests:
Heri Koch (Akustik-Gitarre, Gesang) aus Bösensell. 
Rainer Welke (E-Gitarre, Gesang), aus Senden, ehem. "Macro-Haus" (Münster) und "Davert-Mühle", spielte 1969 mit seiner Band "Tulliver's Brain" beim Internationalen Essener Pop & Blues Festival.  
Georg Bicher (E-Gitarre, Gesang) von den "Firebirds", gegründet 1963, aus Lüdinghausen.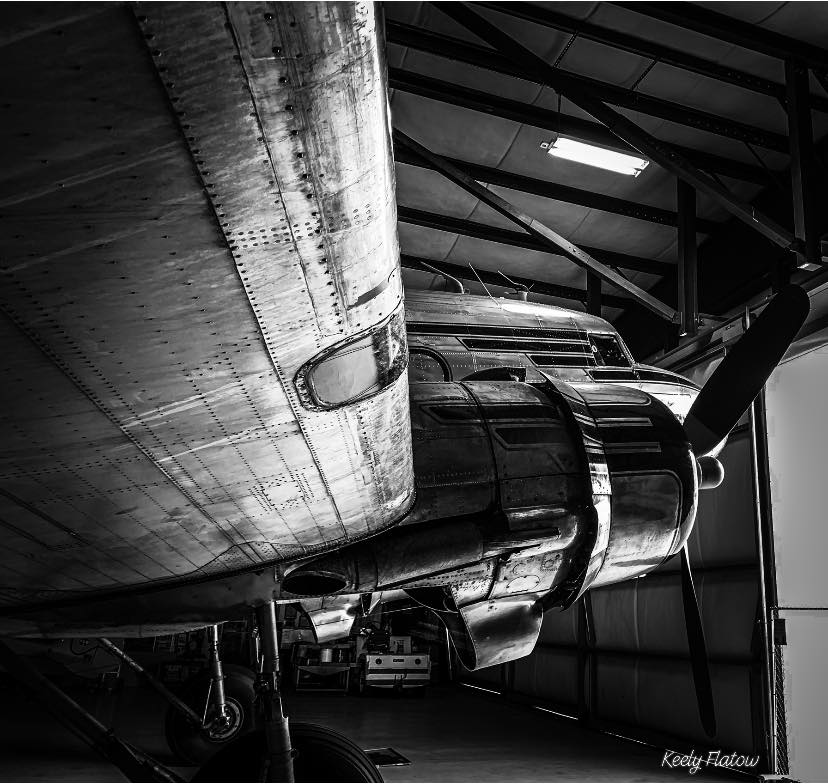 Sie können uns jetzt buchen!!
Professionelle  Livemusik mit der besten Auswahl an Hits der 60er, 70er und 80er. Von Bob Dylan, The Beatles, The Rolling Stones, CCR, Tom Petty, R.E.M., Udo Lindenberg, MMW und vielen anderen. 
Aufgrund behördlicher Vorgaben im Kontext mit "Corona" sind Buchungen erst ab voraussichtlich September 2020 möglich. Bitte nehmen Sie rechtzeitig Kontakt zu uns auf! 
Vollständige Titelliste und weitere Informationen auf Anfrage!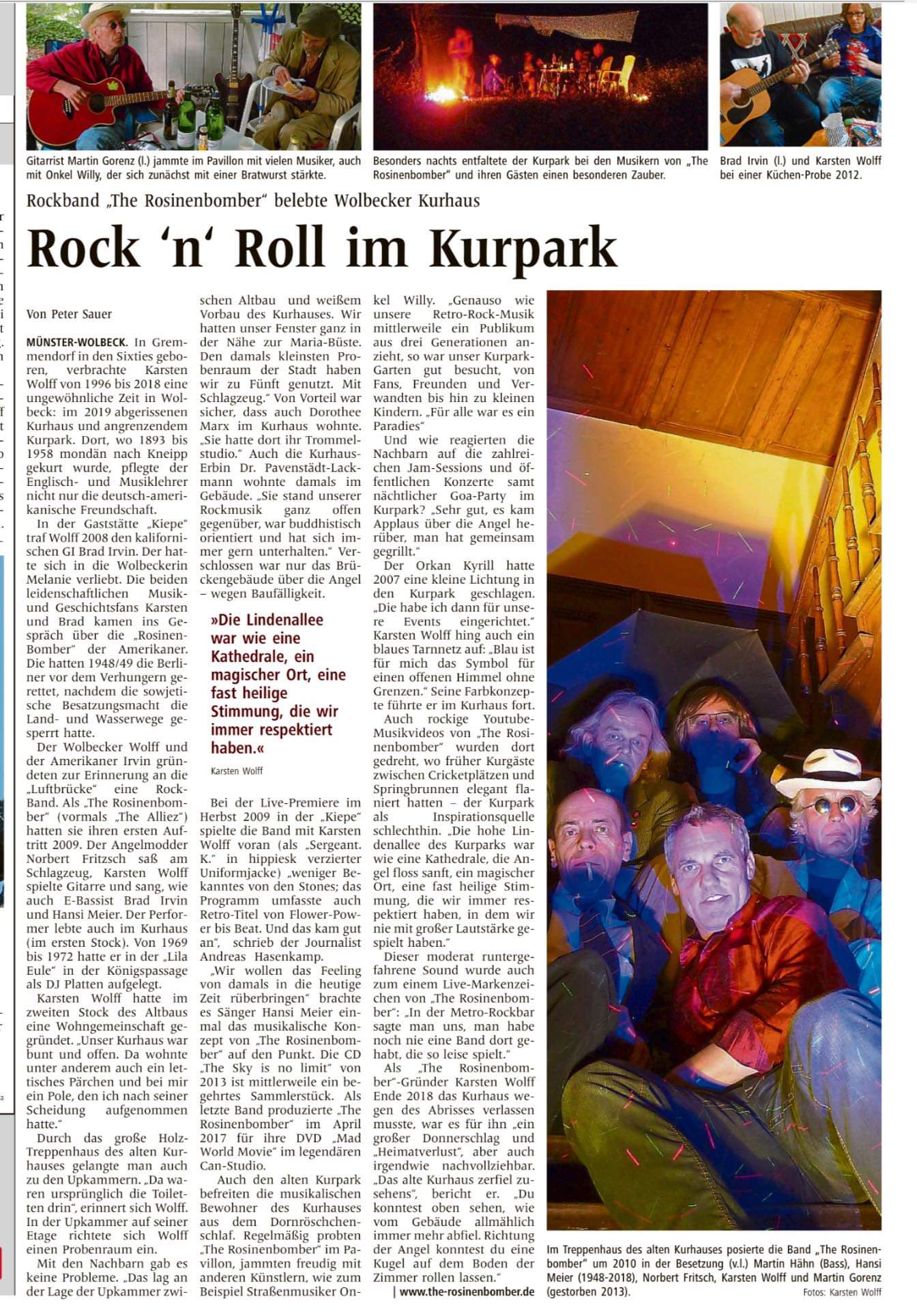 Welcome to The Rosinenbomber Homepage! 
We are ready to take off into 2020 with a 
BIG OLD FAT AIRLINER 
and a new crew! It's Backi Backhausen (drums, vocals), Cookie Mußmann (vocals, bass), Otto Rasche (lead-guitar) and Karsten Wolff (vocals, keyboards), 
with special guests Georg Bicher ("Firebirds") and Rainer Welke ("Tulliver's Brain"). 
Professional live music with the finest selection of songs from the 60s, 70s & 80s. Including Bob Dylan, The Beatles, The Rolling Stones, Steve Miller Band, CCR, Tom Petty, The Clash, Prince, R.E.M., Udo Lindenberg, Marius Müller-Westernhagen, Moonbeats and more.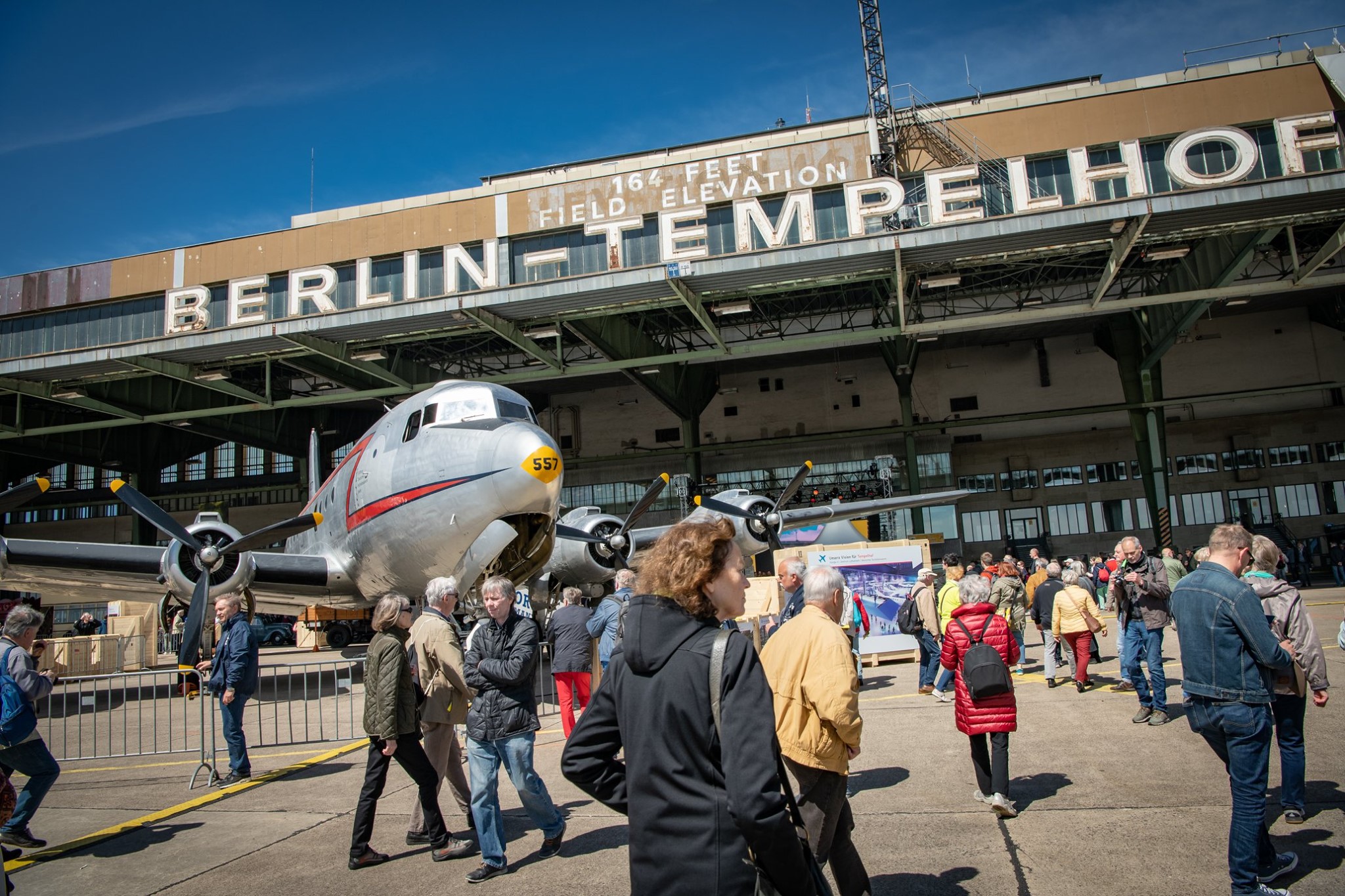 2019 war für uns ein doppeltes Jubiläum: 
70 Jahre Ende der historischen Berliner Luftbrücke 1948/49, wo das Wort Rosinenbomber ursprünglich geprägt wurde. Mehr als 40 Oldtimer Flugzeuge (DC3 u. a.) kamen aus diesem Anlass auf Besuch nach Deutschland. Und dann feierten wir 10 Jahre The Rosinenbomber mit Peter Backhausen (Schlagzeug, Gesang) und den Gründungsmitgliedern Karsten Wolff (Gesang, Keyboards) und Brad Irvin (Gesang, E-Bass) aus Kalifornien und Oregon/USA. Brad landete pünktlich am 6. Juni  zu unserem Jubiläum in Deutschland. 
2019 was a double jubilee year for us:  
70 years of the historical Berlin Airlift 1948-49 where the word Rosinenbomber was initially coined. There were 40+ vintage Rosinenbomber planes visiting Germany. Also we celebrated ten years of   The Rosinenbomber  with  Peter Backhausen (Drums, Vocals)  and our  founding members Karsten Wolff (vocals, keyboards) and  Brad Irvin (vocals, bass guitar) from California and Oregon/USA, who flew into Germany for our Jubilee on D-day!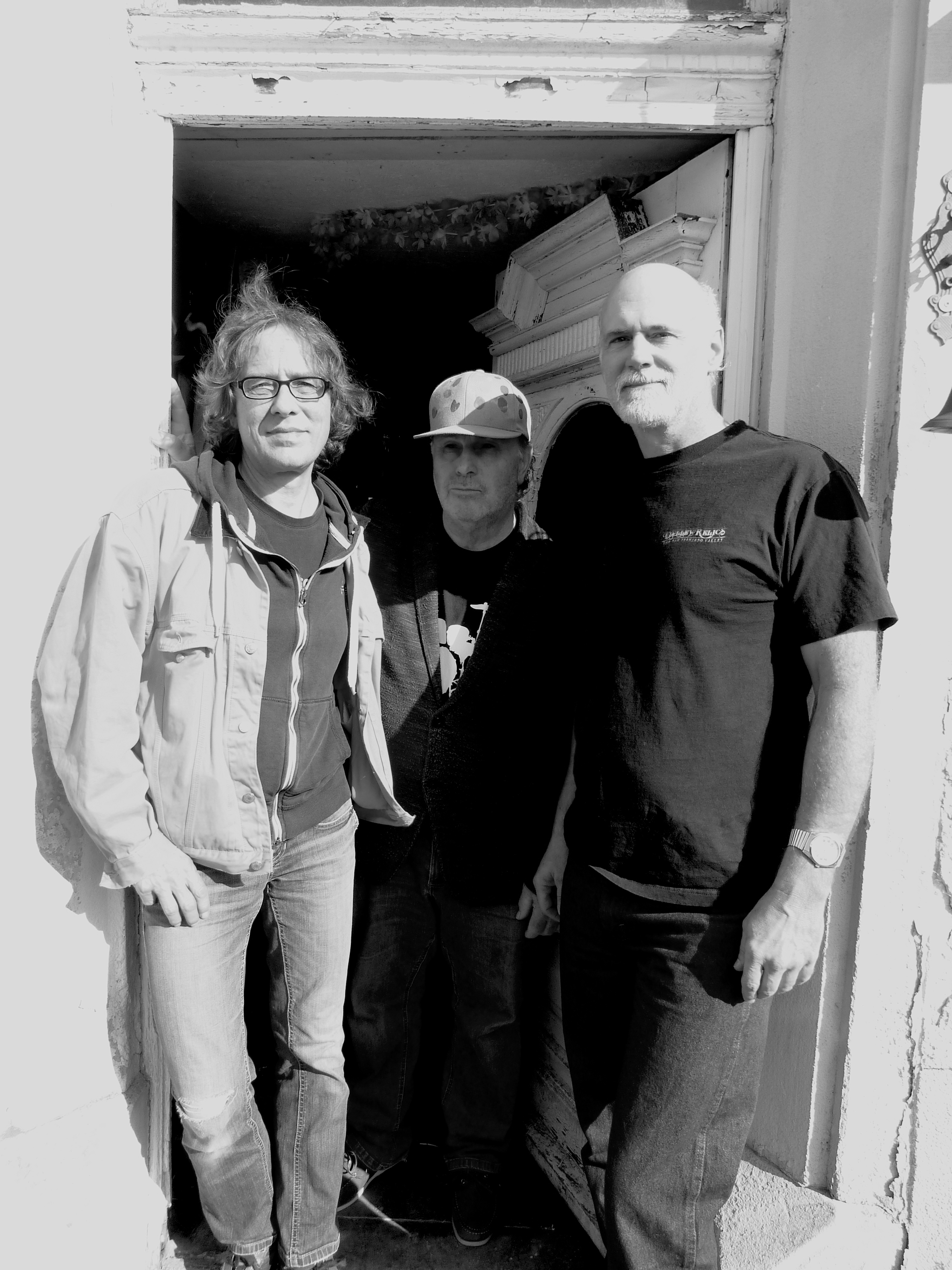 Logbuch / Log Book 2019: 
Juni: Nach zwei Jahren sind The Rosinenbomber zurück als Liveband! Die Besetzung als Trio ist der ursprünglichen Band von 2009 sehr ähnlich mit den Gründungsmitgliedern Brad und Karsten, unterstützt von Backi Backhausen am Schlagzeug.  Das neue Programm heißt On our Way back Home und führt zurück zu Retro & Flower Power mit einem Schwerpunkt von The Beatles and The Grateful Dead Stücken.
June:   After two years The Rosinenbomber are back as a live band! The set-up as a trio is very much like the initial band from 2009 with founding members Brad and Karsten joined by Backi Backhausen  on drums. The  new program is called On our Way back Home and leads back to Retro & Flower Power with an emphasis on The Beatles and The Grateful Dead.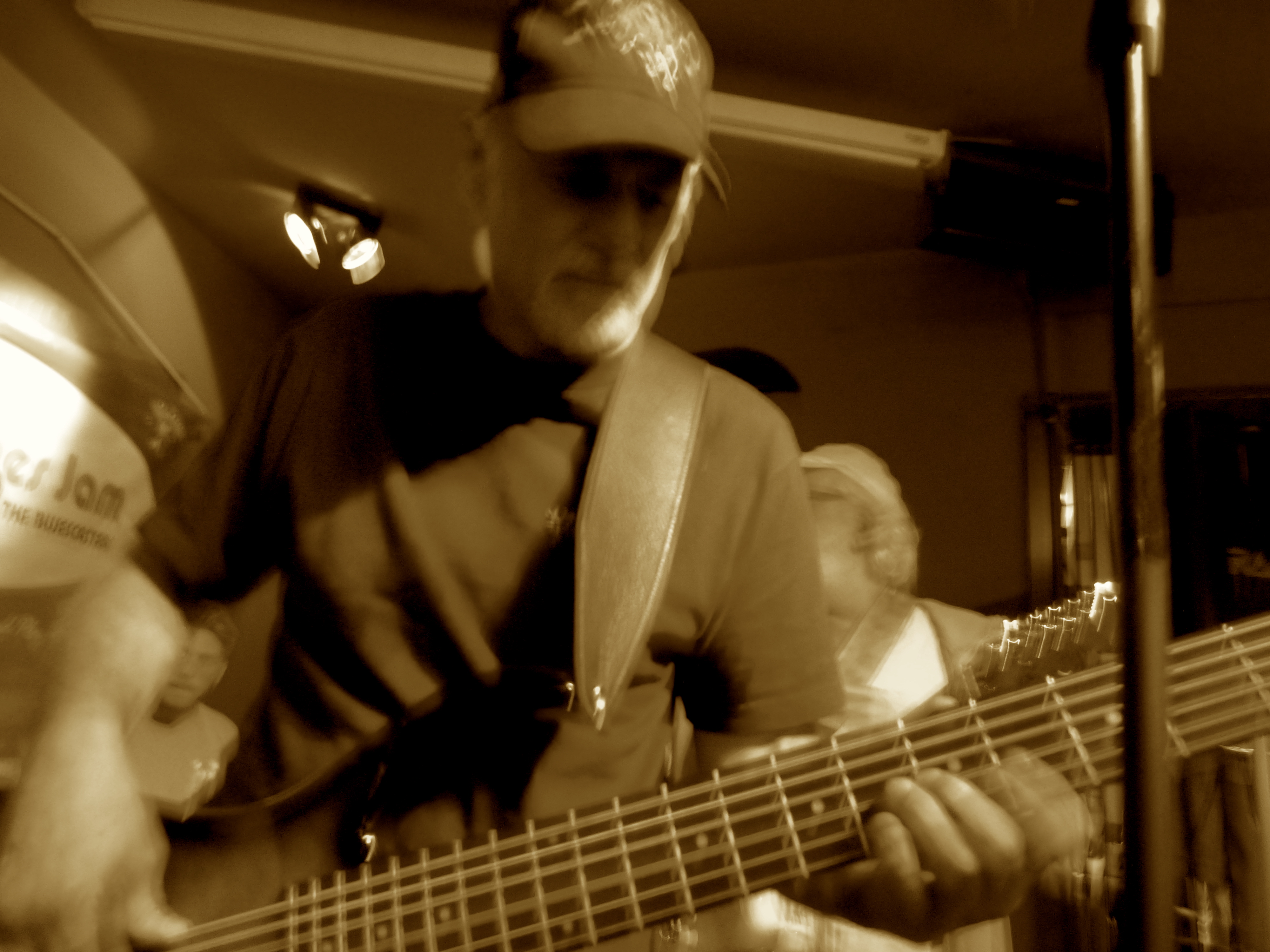 März: Peter "Backi" Backhausen (Schlagzeug, Gesang) und Georg Bicher (Rhythmus-Gitarre, Gesang) kommen zu The Rosinenbomber! 
March:  Peter "Backi" Backhausen (drums, vocals) and Georg Bicher (rhythm guitar, vocals) join The Rosinenbomber!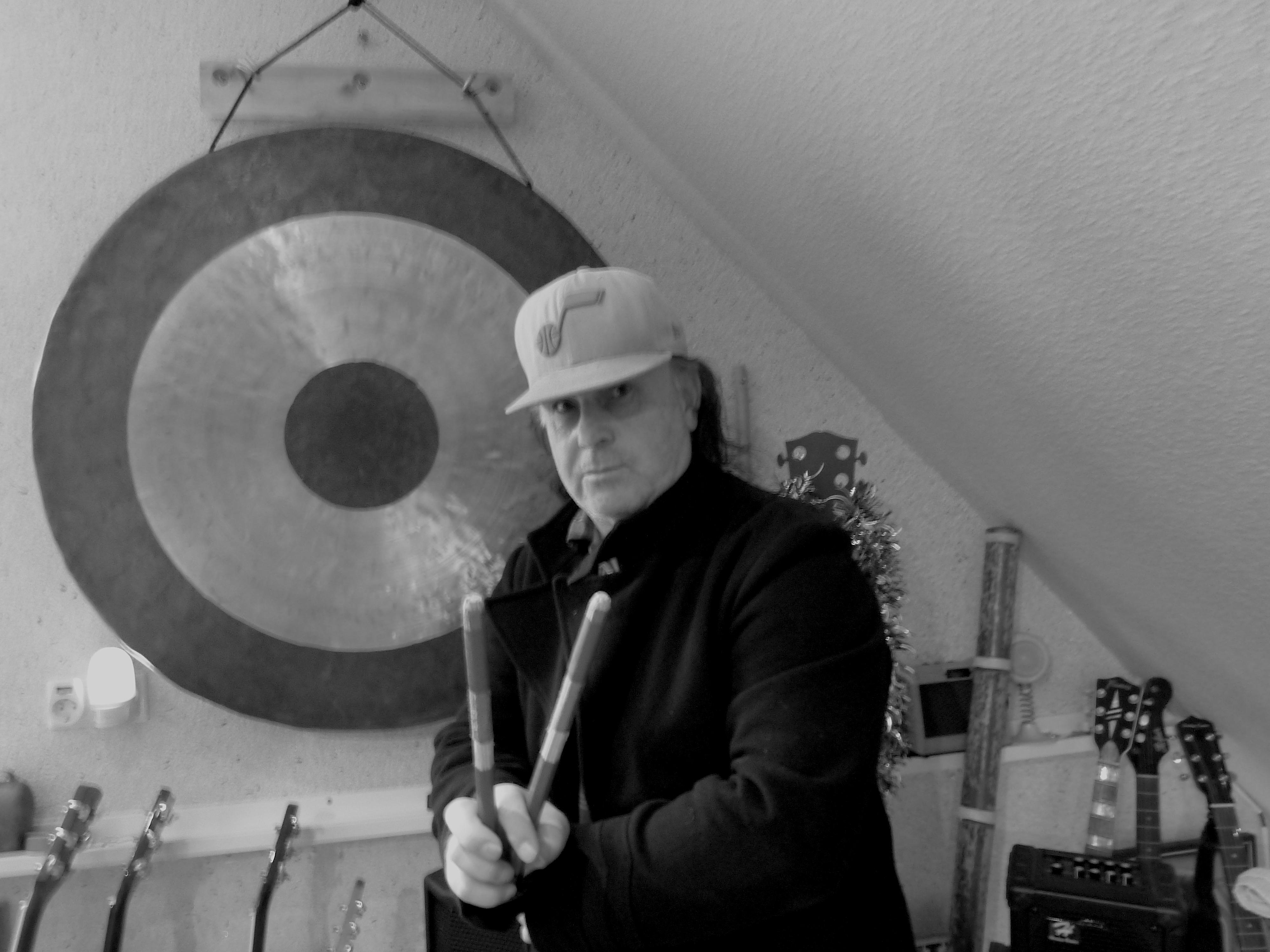 Januar: The Rosinenbomber WebShop geht online! Hier können unsere CD's bestellt werden, es gibt eine wunderbare Kollektion von Casual Clothing, einen Souvenir Shop   und eine Gallery  mit den wundervollen Photos von Anna Ajtner. 
January:  The Rosinenbomber  WebShop goes online! Here you can order our CD's, there are a wonderful collection of   Casual Clothing,  a Souvenir Shop  and a  Gallery featuring the wonderful ph0t0graphy of Anna Ajtner. 
Aus dem Logbuch 2018: 
Im März verstarb unser Gründungsmitglied Hansi Meier  ("Der Meier") im Alter von 69 Jahren. "We gotta get out of this place" war einer der vielen Titel, die wir gerne zusammen gespielt haben. Dieser Titel findet sich neben anderen auf der CD "The sky is no limit" (2013), die noch über unseren Webshop zu bekommen ist (Klick auf den Link!). Hansi konnte sich zu Recht als erster progressiver DJ in Münster bezeichnen, der zunächst  im Münsteraner Marquee und ab 1969 in der Lila Eule auflegte. 
From the Log Book 2018:
In March our founding member Hansi Meier passed on at the age of 69. "We gotta get out of this place" was one of the many titles we liked to play together. You can find this and more recordings on our CD "The sky is no limit" (2013) which is still available at our WebShop (click on the link!). Hansi could righteously claim to be the first progressive DJ in his hometown Münster. He began at the Marquee and from 1969 continued at the discotheque Lila Eule.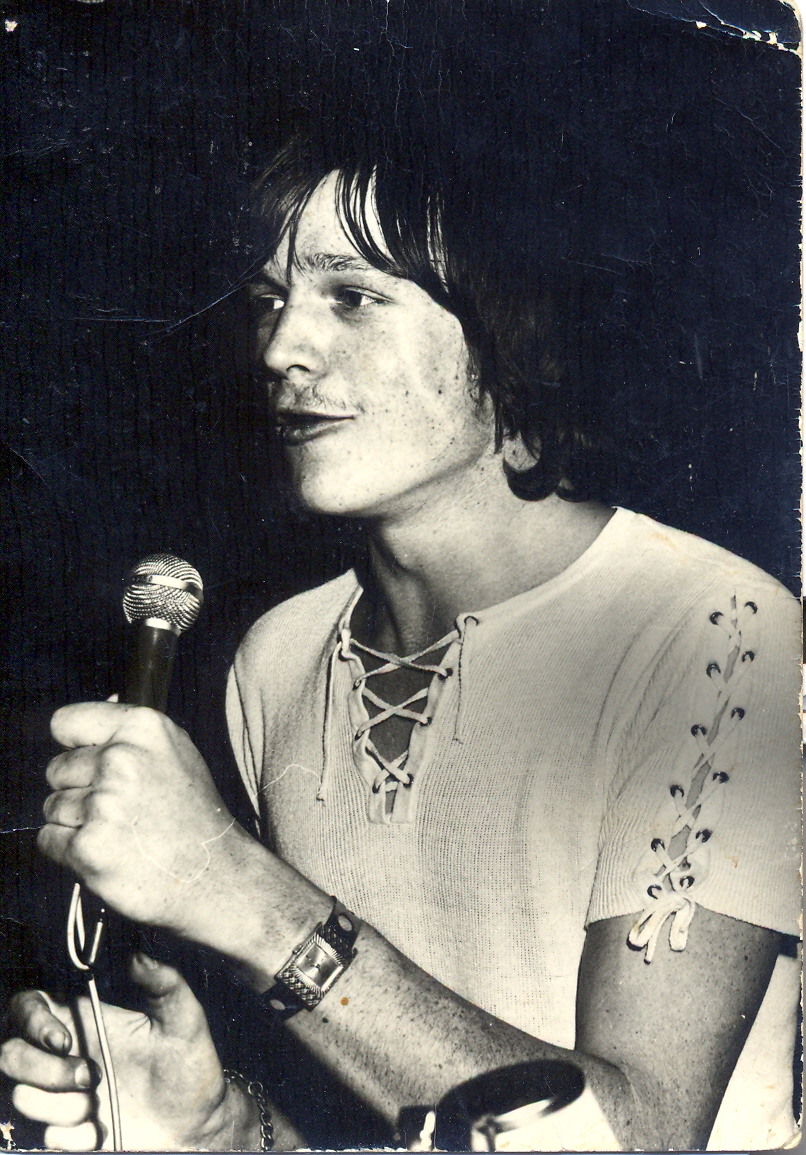 Oktober - Dezember: Das Alte Kurhaus in Münster-Wolbeck, wo die Band seit ihren Anfängen 2009 zuhause war, ist Geschichte! Danke für die schönen Zeiten, die wir dort zusammen verbracht haben. Danke auch an den zauberhaften park! Das alte Gebäude (eröffnet 1893) wurde im Sommer 2019 vollständig abgerissen und wird durch einen Neubau ersetzt. Der Alte Kurpark blieb erhalten! 
October - December: We moved out of Altes Kurhaus in  Münster-Wolbeck for good, the place where the band had been since its beginning in 2009. Thank you for the great times we had there together. Thank you also to the magical park! The old building (opened 1893) was completely demolished in summer 2019 and will be replaced by something new. The Old Kurpark survives!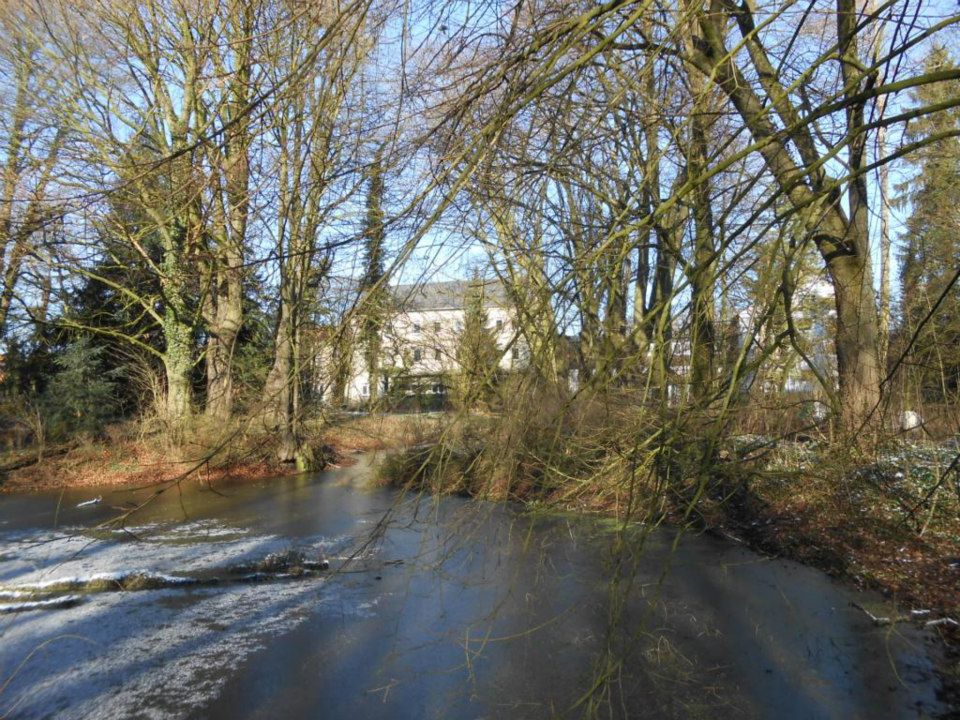 Thank you for your support. Stay in touch! 
B A C K   C A T A L O G U E  2 0 1 7 / 1 8 
MAD WORLD MOVIES feat. Sandra Ajtner (Maxi-CD 2017)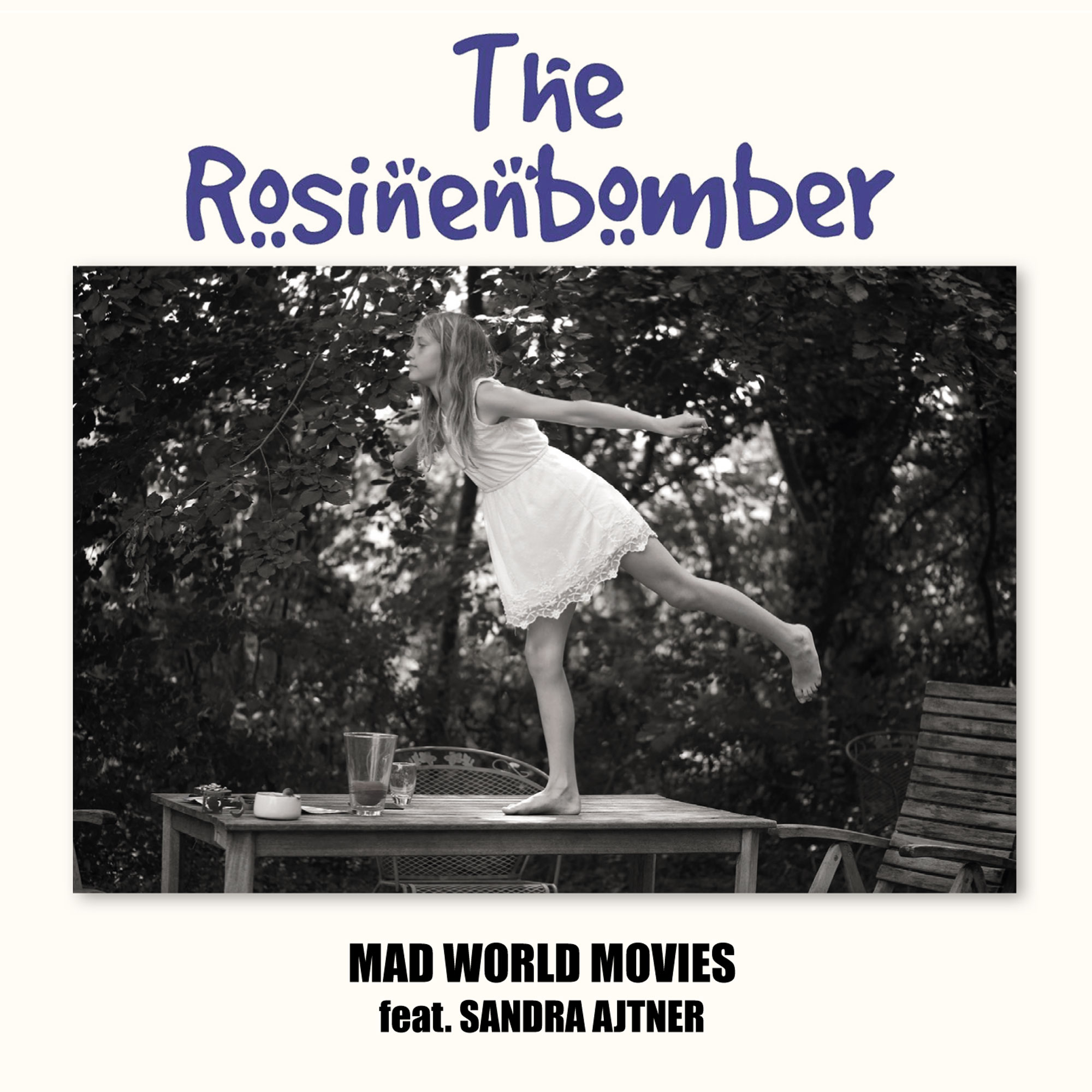 1. First we take Manhattan  2.Mad World  3. Sad Song 
4 pages paper sleeve. Photos: Anna Ajtner  Layout: Karsten Wolff.
Rosinenbomber Musikverlag (RMV 17-1)  4,99 €  
EAN 40207964680088
Original Short Film (5:48 min),  Polish-German co-production made in Holland! (DVD only 4,99 €)
Directed by Anna Ajtner, Producer: Karsten Wolff, Post-Production: Robert Biermann (BWM) / Rosinenbomber Publishing 18-11 / All rights reserved! 
Exclusive signed reproductions of the original photo "At half"  on offer from Anna Ajtner Photography (300 €/500 €)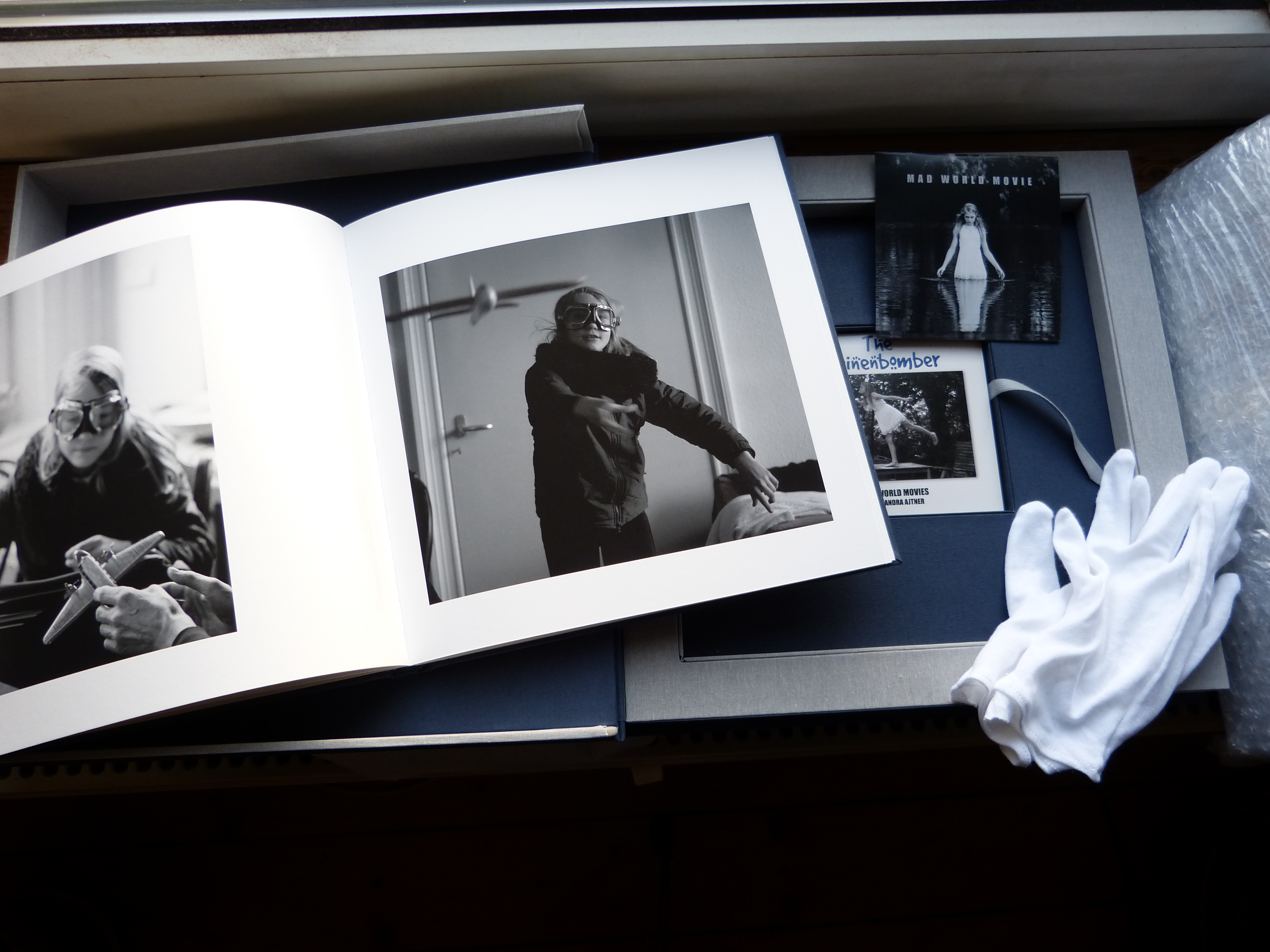 20 stunning b&w photos by Anna Ajtner, introduction in four languages by Karsten Wolff. There is a signed fine art edition   available in an exclusive box with CD & DVD, strictly limited number (1/10) for only 499 €. Printed in Polska. 
appears with exclusive permission from Anna Ajtner & Anna Ajtner Photography. At any time of the production Sandra  has been and is accompanied and cared about by her mother.  All rights reserved! Please note that any download and reproduction of Anna Ajtner's photos for private or public use and/or sale is an international copyright infringement and will be treated as such in the Netherlands. 
Header Photo: Tempelhof Airport 1948/49. Alliiertenmuseum Berlin / Rosinenbomber Publishing 2019 
The Rosinenbomber 
D  48308 Senden 
E-Mail: info@the-rosinenbomber.de 
USt-IdNr.: DE292051907
"Rosinenbomber" is a reg. pat. trade mark in Germany, UK, and the USA.